What it's Like to Work With Dossier
Esmé Weijun Wang
"My VIP Intensive was a white-glove experience that not only delivered the copy I'd hoped for, but did so in a way that also provided lunch, a gorgeous package in the mail, and used my own voice and diction in a manner that I'd think eerie if it weren't so darn skillful. Hire Emma and Katie now. You won't regret it."
Chloe O'Neill
"I am honored to have had the opportunity to work with Dossier, and honestly, during our day together, I couldn't quite believe what was happening (in the best way): I have never witnessed such attention to detail, at the speed in which you were piecing together something so valuable and personal. Blown away, to say the very least."
Larry Hass
"Well, you have just lifted my public face to a whole new level. I am so appreciative about it! You were so easy to work with, so responsive, and the final result was so spectacular."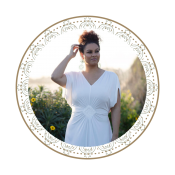 Tamisha Ford
"I have been struggling for a few days to write this testimonial – not because there weren't ENOUGH words, but because there were SO MANY. Emma & Katie are, as Abby Kerr recently put it to me, 'empathic seers of brands.' I have now gotten to experience that for myself and see the truth in it firsthand.
I hired Emma & Katie to help give me a strong foundation and craft the critical pieces I knew I needed in order to build my new interior design & styling firm. In 4 weeks, they delivered a powerhouse package to me – a full brand voice profile, a Right Person profile, an email marketing strategy, and a blog strategy. The verbiage was detailed and yet very clear and understandable through and through. From just four documents alone, I was able to derive almost 50 blog post titles to serve my Right Person in the coming year, and all while remaining true to my brand voice values. I'm clear on my brand voice, who I'm here to contribute to, and how I can deliver an editorial and communicative strategy both with empathy and clarity.
As it relates to logistics, Emma & Katie are excellent communicators. They delivered everything to me exactly when they said they would, and communicated with me with thorough understanding from the very beginning of the project. I was clear on what I was getting, pricing, and timeline for delivery. I will likely hire them again in the future with absolutely no second thought.
If you are on the fence about investing in yourself or your future through your business, I encourage you to take the step to hire Emma & Katie. You won't regret the decision, and you'll be able to finally let out that breath you've been holding in. Trust Dossier with the pieces you're missing and those anxieties you might be feeling. Working with them has let me breathe OUT and just sit and enjoy creating meaningful content again. Moreover, it's allowing me to create content that resonates with me as the brand creator and my Right Person as the receiver.
In this changing world and paradigm of business, win-win leadership and win-win agreements are paramount, and you can rest easy that this is what you'll get when you work with Dossier."